Industria Acero de los Andes (IAA) is an Ecuadorian company, dedicated to develop and supply projects and products of metalmechanical content and heavy boiler for the oil & gas, power, industrial, mining and infrastructure sectors.
We have the capability to execute turnkey projects that include engineering, construction of civil works, manufacture or prefabrication in workshop, electromechanical assembly, instrumentation, automation and control.
Industria Acero de los Andes has more than 4 decades of experience, and is considered the most important metalworking company in Ecuador. This has been possible because IAA is one of the few companies in Latin America that has the following international stamps and certificates: ASME "U", "U2", "S" and "R".
We have a staff of executives, engineers, technicians, designers, supervisors and highly skilled workers trained in each of their specializations, which guarantees the quality of our products and projects executed. We have exported our products to several countries in the region such as Brazil, Argentina, Bolivia, Peru, Colombia, Venezuela, Panama, Honduras, Costa Rica and the Dominican Republic, as well as to destinations outside the continent, such as distillation towers and process equipment for the KAR refinery in Iraq and for the AMAKPE refinery in Nigeria.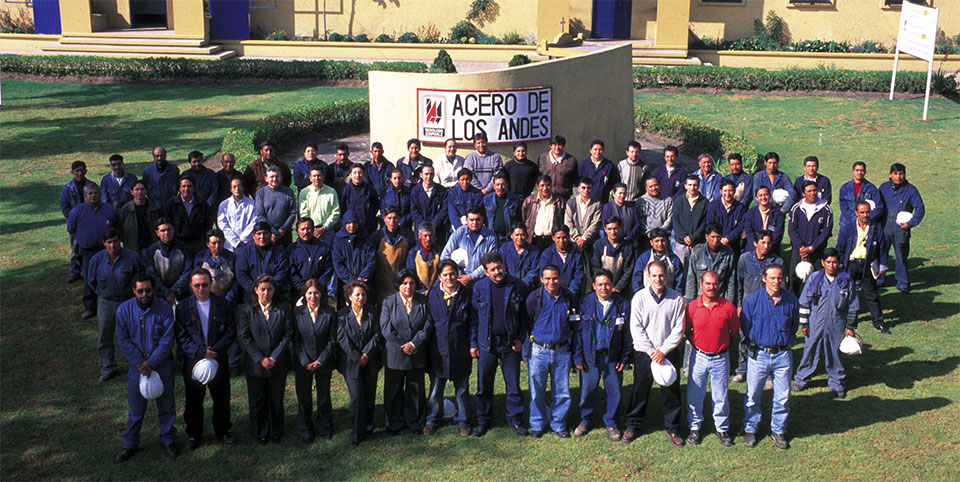 Customers